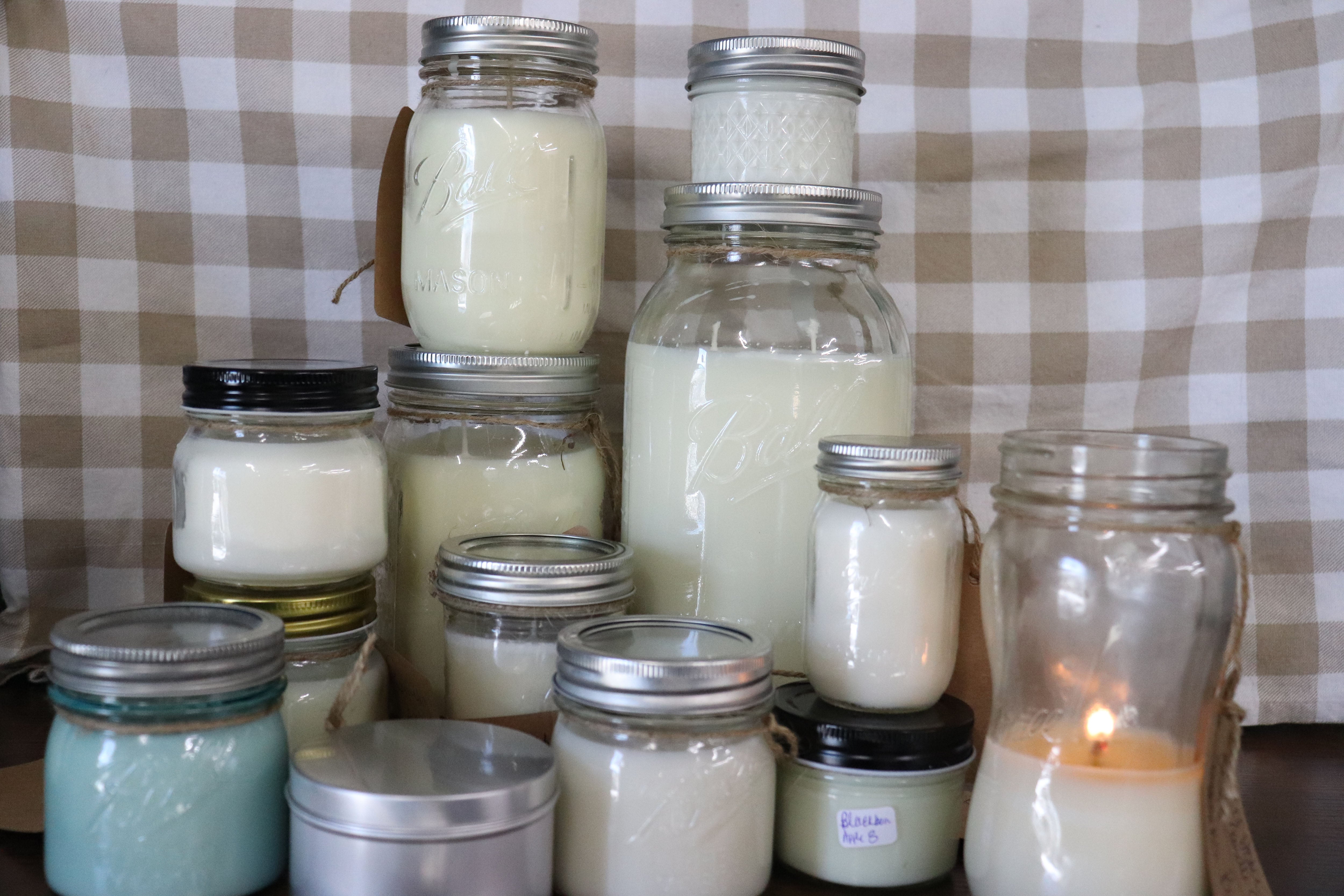 Scents of Home Custom Soy Candles
Hand poured, home made soy candles made in small batches, 8oz and 16oz standard sizes, other sizes and containers fill by request. Custom candles made to for you.
Scent is the strongest link to memory, these homey scents will remind you of comfort, warmth, helping in the kitchen, picking flowers in the garden, walking in the sunshine, sitting next to the campfire at the lake... there are so many options they will be loaded continuously so be sure to check back often!!
Check out our extensive scent list!!  There will be some changes to the scent list due to suppliers changing but I will do my best to keep as many of the favorites as I can!!
These scents are available but not always in stock,  but they are available for custom candle orders, custom orders may take a bit longer but they will be worth the wait!!